Tenants Insurance for Students
Are you, or is a teen in your family, one in a million?
I'm talking about the one-million full-time students enrolled in universities and colleges across Canada — including more than 8,000 here at UPEI, Holland College and other educational establishments on the island.
For around a quarter of them — froshes — it'll be their first time living away from home. Another quarter likely will be moving from dorms into other rented accommodation.
That's around half a million movers. How many of them do you think have tenants insurance? If numbers from Statistics Canada are right, only about half of them.
That's a shock because today's students have a lot more valuable possessions — laptops, tablets, phones and other gadgetry for instance — than we had years ago. Oh yes, and books. Don't forget the cost of textbooks.
Not only that, but college students run all kinds of personal property risks that they might not have thought about.
For instance, they might — heaven forbid! — have a party in their dorm or rental house which results in property damage or theft.
Or they might be at an event elsewhere and accidentally cause damage.
Who's going to pay for this? If they don't have a tenants insurance policy, either they or their long-suffering folks will have to stump up the cost.
The trouble is that as college time approaches, young people and their parents have so many other issues and challenges on their minds that they're in danger of overlooking the need of tenants insurance for students.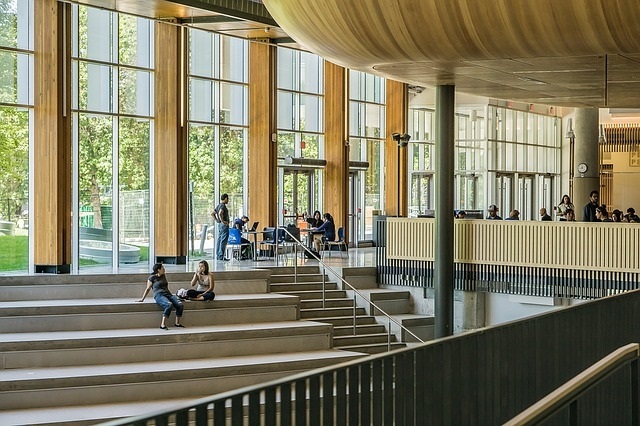 "Do I Need Tenants Insurance?"
In fact, many don't realize they need a tenants insurance policy, mistakenly thinking that the building owner — the college or a landlord — is responsible for personal property losses.
In the main, this isn't so — though some colleges might offer some kind of protection in dorms. Mostly, only the structure of the building is insured.
This is a big headache because personal property in student accommodation is probably more at risk of being stolen than it would be, say, at home.
That's because students often share accommodation and either they or their roommates sometimes leave doors open, have lots of visitors and generally have their minds on things other than safeguarding their possessions.
In shared accommodation, tenants insurance for roommates is every bit as important as it is for you (or your teen).
What Does Tenants Insurance for University Students Cover?
Does tenants insurance cover theft? Yes, and quite a bit more. Mostly the coverage comes under the heading of personal liability — costs attributable to something the insured person caused or is responsible for.
For a fairly modest sum, tenants insurance for students usually covers a fairly wide range of risks. For example, property theft and the aforementioned costs of that party damage — at home or away.
It should also cover:
Tenants insurance for additional living expenses — the costs of temporary accommodation (for example in hotels) and meals if the student has to move out while damage is made good.
Damage to the apartment/room/dorm caused by, say, letting the sink overflow. Damage caused to neighbouring accommodation from the same source would also be covered.
Medical costs for someone injured while visiting.
Vandalism or damage caused during a break-in 
How Much Student Tenants Insurance Do I Need?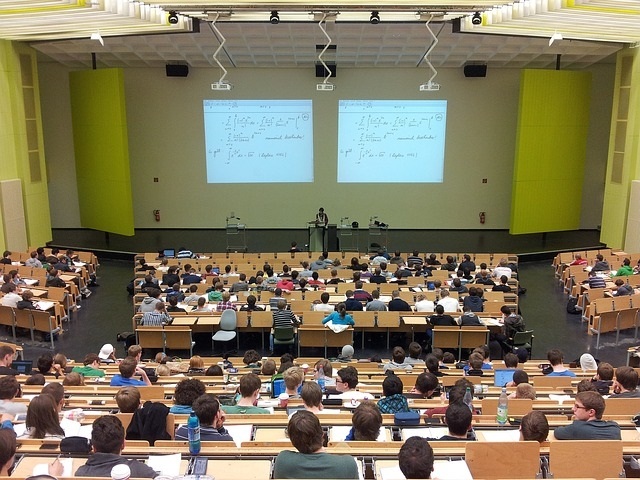 As regards personal possessions, it's a simple piece of math (hopefully, for a student!) to add up the value of the various items they own.
An insurance broker will use this as the foundation for part of the calculation, though there are other things like the building's location, size, etc that have to be taken into account.
There's also the question of whether the policy provides new-for-old coverage — that is whether it provides full replacement cost — or just current value compensation.
It's a good exercise to make and maintain a list of personal property in your student accommodation anyway. It's helpful if you ever have to report a theft or loss.
You should also keep it up-to-date so you can talk with your insurance broker to ensure you're fully protected.
Students acquire stuff and the forget about it. That won't do for good insurance protection!
Important Points
Before you get a quote for a student tenants insurance policy, check with your broker to see if an existing homeowners insurance policy covers any or all of the risks mentioned.
That's not unusual on campus (though rarer for rented accommodation) but you may find there are quite stringent limits on the maximums covered. You'd need to make sure you're within those limits and that your liability insurance is adequate — that's where the surprising damage or injury costs can lurk, especially if there's a lawsuit looming.
A second important point to think about is whether you need your tenants insurance policy to remain in force during vacation periods. Again, this is something to discuss with your broker.
What To Do Next
If you're a student about to go away or return to college, talk to your parents about tenants insurance for students — especially since they may have paid for some of the valuable stuff you own!
And if you're a parent, speak to a broker (Peake & McInnis LTD of course!) to find out how to get protected. It doesn't cost a great deal, but the peace of mind it buys you will be thoroughly worthwhile. 
I'll finish with those quote from Amanda Dean, Vice President, Atlantic, for the Insurance Bureau of Canada: "Moving away from home to go to school is exciting, but it brings more responsibility. To help make sure your belongings are taken care of, tenants insurance is a must. It's really something you can't afford not to have."
Categories: Tenants Insurance