About Peake & McInnis
Peake & McInnis LTD is a family operated general Insurance Brokerage offering independence, choice, and professional advice. At our brokerage, we do not work for an insurance company. We work for you, our client. We represent only financially sound and reputable insurance companies to provide you with peace of mind at a competitive and reasonable price.
---
Our Mission
At Peake & McInnis LTD, we believe in fairly priced products and setting standards for honest, responsive and seamless service to all our clients, regardless of size. Our mission is to anticipate and provide the best product at the best price to meet the insurance requirements of our clients and potential clients. We provide a wide variety of insurance packages for both personal and commercial needs.
---
Our Professional Staff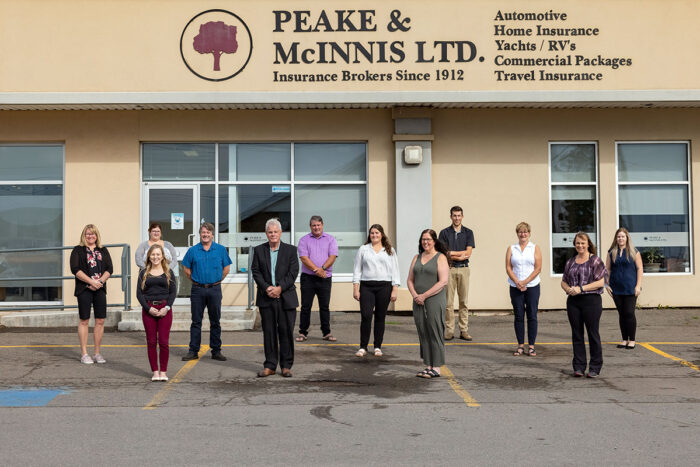 We believe in providing a highly trained, professional staff to service all of our clients and company suppliers. This allows us to develop long-term relationships that are built on trust, benefiting all parties involved. In our rapidly changing industry, Peake & McInnis LTD strive to continually monitor and stay abreast of evolving technologies and trends and to embrace those changes that can help us serve our clients more efficiently.
Simply put, Peake & McInnis LTD want to deal with people—our clients, staff, suppliers—in the same way we would like to be dealt with; using respect, integrity and honesty as the cornerstones of all transactions and relationships. You can learn more about our expert team here!