Motorcycle Insurance
Owning a motorcycle can be one of the most exhilarating things in life. However, according to statistics from the National Safety Council, a motorcycle accident that causes serious bodily injury happens every 14 seconds in North America. Additionally, motorcycle theft is increasing every year around the country, and only 20-25% of motorcycles that are stolen are ever found.
These statistics, along with the fact that 80% of all motorcycle crashes result in a fatality, are startling reminders why complete protection is essential if you are a motorcycle owner. Whether you're commuting to and from work in Summerside, or cruising the beautiful North Shore of Prince Edward Island on your motorcycle, don't wait another minute—protect yourself today!
---
Finding the Right Motorcycle Insurance in Prince Edward Island
You've bought the bike of your dreams, and you're going to need Prince Edward Island motorcycle insurance immediately to protect it. There's no sense in taking chances, which is why it's a good idea to have your insurance options in place before you even go shopping. Our experts at Peake & McInnis LTD can help you sort it all out. There are a variety of tailor-made motorcycle insurance policies available, including coverage and discounts for: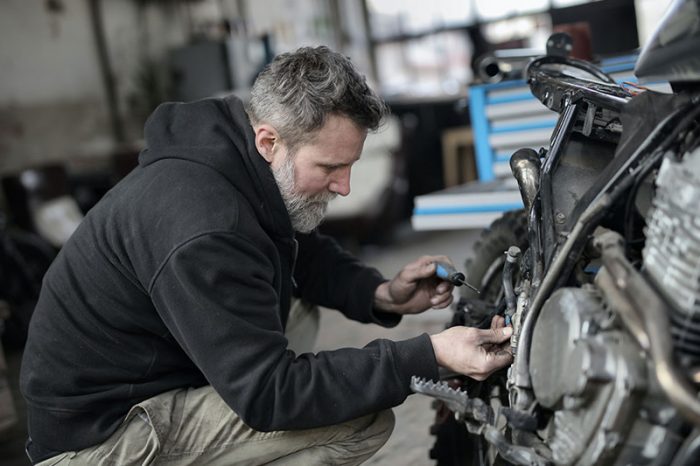 Multi-bike, expert rider, and loyalty discounts
Enhanced Liability and optional loss or damage coverage available
Collisions
Waiver of Depreciation coverage available
Notary costs for affidavits and documents
---
Your PEI Motorcycle Insurance Experts
At Peake & McInnis LTD, we take motorcycles as seriously as you do.
Whether you own a sport bike, cruiser, standard, touring bike, or a sweet custom ride, you can turn to us for great rates and the best coverage. Enjoy the freedom of the open road and get covered by Peake & McInnis LTD Insurance Brokers today!
Peake & McInnis LTD has been providing Islanders with the most current and comprehensive insurance policies, packages and rates on Prince Edward Island since 1912. We have the experience and perspective to provide an insurance solution for the novice or experienced buyer. Our competent and proficient staff are prepared to answer your questions and concerns with a sincere and personal approach.
Contact us today at 902-566-5534 for your free motorcycle insurance quote.
Get a Quote