Storage Tank Pollution Liability
Imagine this scenario: a local service station received complaints from a neighboring property of gasoline odors. Immediately, the owner of the service station checked his leak detection system and realized that there was a major leak from one of the underground tanks. To make things worse, the escaped gasoline entered the storm sewer and contaminated the water supply of the surrounding neighbors. The costs to clean up the service station and to reduce damage to third party neighbors would be tremendous—and could be financially devastating for the owner.
Hopefully this will never happen to you, but this is a typical example of the type of claim a Storage Tank Liability Insurance could respond to.
---
More About Storage Tank Pollution Insurance
Consider this scenario: an apartment building owner on a routine inspection of property discovers that the fuel line supply was knocked off the oil storage tank by a piece of falling ice. The oil leaked from the tank into the ground, and immediately the Prince Edward Island Department of Environment was called to assess the situation. As a result of this, a major clean including soil excavation and removal was conducted under the Departments protocols. The cost of this type of clean up would run in the hundreds of thousands of dollars—even before the cost of any possible third party damage to neighboring properties was incurred. Again, this is the type of claim that Environmental Insurance could respond to.
These situations would not be covered by an ordinary Commercial General Liability Policy which most business already have. Pollution is excluded on these policies, and sometimes there is a small amount of first party coverage added on the property policy in limits of $20,000 or $50,000. However, these amounts are no where near sufficient if a major leak occurs and they offer you no protection from third party claims to neighboring properties. This is why you need proper coverage if you have storage of fuel in your business. These claims can and have caused financial ruin to businesses, and a proper Storage Tank Liability Insurance policy should be considered to protect your organization from these devastating types of events.
Coverage is available for owners or operators of businesses with above ground or underground storage tanks, including but not limited to the following that have a definite Environmental Insurance exposure: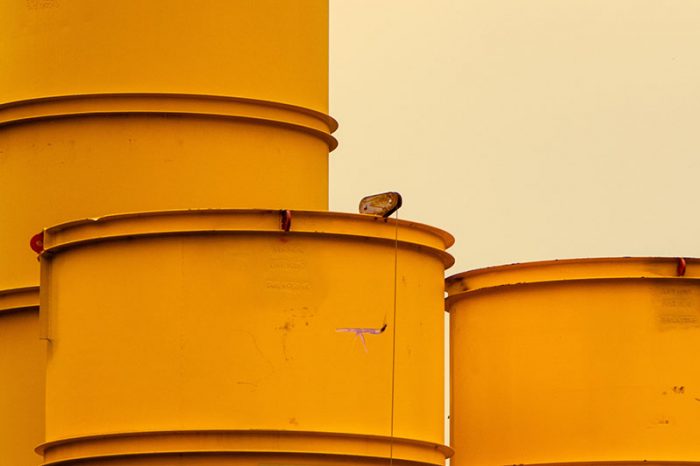 Service stations, independent fuel companies
Bulk plants, farming
Construction companies, trucking companies
Private airports
Marinas
Convenience stores, gas bars
Auto dealerships, car rental agencies
Multiple unit residential building owners
Municipalities
Any commercial risk with pollutants contained in a storage tank
---
Get Started Today!
Getting protection after the accident is meaningless. And think of it. We are all possibly one mishap away from a devastating Environmental Insurance loss.
Peake & McInnis Ltd. has been providing Islanders with the most current and comprehensive insurance policies, packages and rates on Prince Edward Island since 1912. We have the experience and perspective to provide an insurance solution for the novice or experienced buyer. Our competent and proficient staff are prepared to answer your questions and concerns with a sincere and personal approach.
Contact us today 902-566-5534 for your quote!
Get a Quote