ATV & Snowmobile Insurance
Do you feel totally confident that you and your sports vehicle are covered when you are out riding? Without a great Recreational Vehicle Insurance policy in Prince Edward Island, chances are you are leaving a lot to risk.
Our Recreational Vehicle Insurance is specifically designed for you so you can enjoy your motorcycle, boat, ATV or snowmobile without worrying about the risks you are taking.
A great Prince Edward Island ATV or Snowmobile Insurance policy covers both your vehicle and gives you third party liability coverage for any accidents. When you are away from home, you need a policy that can protect your power vehicle from theft and fire— and at Peake & McInnis LTD, we have the experience and resources to help.
---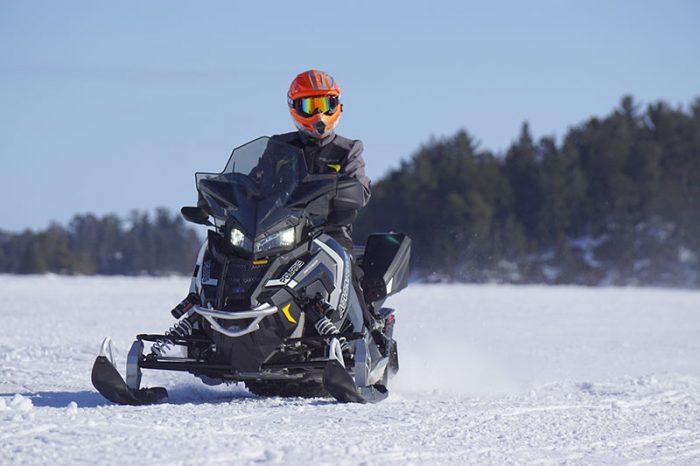 Affordable Protection for All Your Vehicles
Don't assume that your PEI recreational vehicle is covered by your Homeowners Insurance policy. Generally, these policies will not cover your motorcycle or snowmobile depending on the size and CCs.
You may be worried about the costs, but it is surprisingly inexpensive to cover your vehicle and protect yourself. Recreational Vehicle Insurance from Peake & McInnis LTD is one of the best offers in insurance available.
Power Sports Insurance is available to recreational users of power sports such as motorcycles, dirt bikes, snowmobiles or watercraft. It offers physical damage vehicle coverage and third party liability coverage suited to your needs.
---
Experience You Can Trust
Peake & McInnis LTD have been providing Islanders with the most current and comprehensive insurance policies, packages and rates on Prince Edward Island since 1912. We have the experience and perspective to provide an insurance solution for the novice or experienced buyer. Our competent and proficient staff are prepared to answer your questions and concerns with a sincere and personal approach.
Don't take another trip without the peace of mind knowing that your vehicle is protected against damage and that you have the liability protection you need. You can get a no-risk quote right away. Simply fill out the form and we'll get back to you with an affordable quote for your Snowmobile or ATV Insurance policy.
Get a Quote