Technology and Motorcycle Safety
When is two greater than four? When you're out biking on two wheels instead of being cooped up in a car on four. At least that's how, I guess, most of PEI's 10,000 motorcyclists feel!
Motorcycling is a truly exhilarating experience, and a beautiful location like ours also draws in many touring bikers.
But — let's not be shy about this — it can also be risky. The motorcycle accident rate is about five or six times greater than it is for autos.
Still, as any safety-minded rider knows, there are many ways to reduce the risk and even limit injuries.
Training is vital, of course, and there are several programs here aimed at providing novices with riding expertise from certified motorcycle instructors. For example: the Canada Safety Council program that runs in Charlottetown and Stratford.
But even before you mount a bike, it's important to be properly dressed — that is, in the right, protective gear.
Even longstanding, experienced riders need to keep up with advancing biking safety tech and checking their gear for wear and tear and possible replacement.
Let's do a quick run through of the main motorcycle safety equipment needed.
Motorcycle Safety Equipment Guide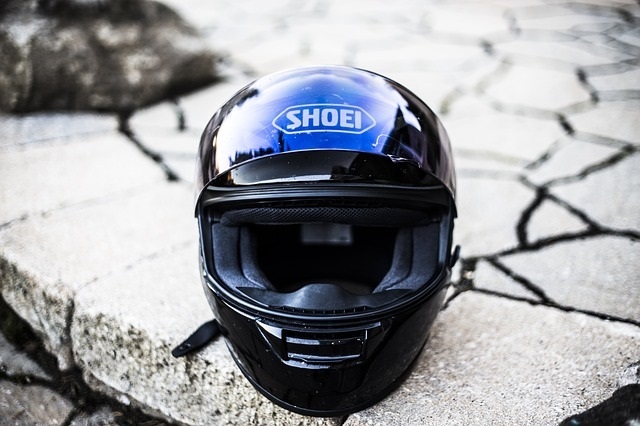 Helmets: The law says you can't ride a motorcycle on Prince Edward Island without a helmet that meets so-called DOT standards, a broad safety benchmark used in both Canada and the US.
(A few other safety standards that are acceptable include CSA, Snell, BSI or ANSI — Google them if you'd like to know more).
But a helmet is only as safe as the way it fits. The simple rule is this: The more of your head if covers, the more protected you'll be.
For instance, nearly half of all head impacts in accidents happen to the face. So, a full-face helmet with visor is going to be the safest.
BUT — and it's a big 'BUT' — that only applies if the helmet is actually a good fit. So, unless you know exactly the model you need, don't buy online. Go to a motorcycle store and try on several to find one that fits.
As with clothing, the same size can actually be quite different between two helmets. What you're looking for is a fairly tight fit but without pinching. It should be tight enough so you can't swivel it with your hands.
Two additional, important points:
More expensive doesn't necessarily mean safer. You can buy perfectly good helmets without shelling out a fortune.
The lifespan of even a good helmet is only about five years. So, don't use a hand-me-down, and plan to replace your headgear regularly.
Gloves: What happens when you fall over, even if you're on foot? You put your hands out to break your fall.
So, you need special motorcycling gloves to break the fall. And remember, when you land, it's usually palm-down, so make sure your gloves have padded palms — "palm sliders" as they're called — as well as "armor" to protect your joints and knuckles.
Ideally, too, they should be of the "gauntlet" type, providing protection for your wrists.
Plus, of course, they must be windproof and waterproof.
Boots: Your footwear depends on how you use your motorcycle. If you're pootling around town, some tough work boots will likely do fine. Your looking for something that protects your ankles and prevents foot and toe crushing.
For more intensive riding, you want dedicated boots, which give you good weather protection as well as calf protection or support right up to the knee.
Jackets, Pants and Suits: Body protection comes in a variety of options. And this is really a case of getting what you pay for.
It's as simple as this: the denser and more resilient your gear, the greater protection it will likely provide. That's why leather is so popular — it gives thickness without too much weight. Plus, it's waterproof and windproof.
You can wear Kevlar reinforced denim clothes. They're good but not as tough as leather.
These days you can buy jackets, pants and all-in-one suits that either have built in body armor, or have pockets into which you can place purpose designed padding.
Other Stuff: If you're an all-weather biker, you'll benefit from wearing a silk scarf around your neck.
And whatever your biking habits, you should probably consider wearing ear plugs. If you're an experienced biker, you'll already know that noise can rise above acceptable safety levels.
Your helmet or headphones might provide sufficient protection but if that's not a solution, get yourself some specialist motorcycle ear plugs. Your hearing will thank you for it.
Latest Tech Safety Equipment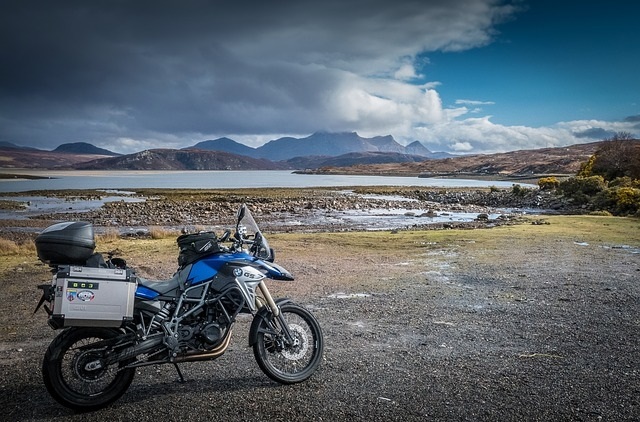 That's your basic motorcycle safety equipment guide. But like everything these days, bike safety technology is moving forward.
Recent motorcycle safety equipment reviews focus on the arrival of airbags built into jackets, pants and suits.
These inflate to several centimeters when the rider is in a collision and work in one of two ways. Either they have built-in sensors that detect a crash or fall and instantly inflate, or they use sensors on board the motorcycle that signal an impending collision.
Yes, it all happens quickly, but these sensors are so fast, checking what's going on around 600 times a second! They're going to make a big difference to cutting the rate and severity of injuries.
We're also just starting to see the arrival of intelligent systems built into helmets. They use the inside of the visor to flash messages (without obstructing views) and can even be connected to GPS and other communications systems.
One motorcycle safety equipment review I read introduced the idea of rear-facing, bike-mounted cameras that also project images onto the visor.
The Cost of Staying Safe!
When you think of the value of your life (and maybe a passenger's too) or the cost of being seriously injured, in both money and body terms, having to pay out maybe a thousand or two dollars to get properly protected with the motorcycle safety equipment needed is a wise investment.
The same goes for motorcycle insurance. Not only is it the law — you must have motorcycle insurance to ride PEI roads — but also it'll cushion you from the cost of paying for specialist medical care, loss of earnings and the cost of getting back on two wheels as quickly as possible. Contact Peake and McInnis LTD today for your free motorcycle insurance quote 902-566-5534. 
After all, feeling safe will help you enjoy your biking all the more!
Categories: Motorcycle Insurance