Preparing your RV for Summer Travel
Whether you're a new RVer or an old hand, you can't wait to hit the open road for the first time of the season.
That's understandable, especially, with so much or our beautiful island and the mainland beyond to explore.
But don't let the lure of your highway adventures distract you from making sure your RV – whether it's a motorhome, travel trailer or camper – is good and ready for your expedition.
Preparing your RV for summer travel depends on what you did to winterize it and where you store it. But the aim is always the same: to ensure it's safe, fully functional and properly equipped for your needs.
Getting your RV Out of Storage
If your motorhome, trailer or camper has been stored under cover in your own garage, chances are you've inspected it regularly throughout the cold season. But if it has been kept in off-site storage, it's important to check for winter damage before moving it. In particular, check tires, lights and brakes to ensure it's roadworthy before moving.
With motorhomes, of course, you'll need to deal with many other tasks on-location before moving, notably the battery, which could mean reinstalling it or fully recharging it, and checking and replenishing fluid levels.
Critical Safety and Operational Checks
Including the steps above, here are a dozen things you absolutely must do when preparing your RV for summer travel:
Wheels – check tires for wear and pressure (you can lose quite a lot of pressure during the colder months) and tightness of the wheel lug nuts.
Battery – reinstall (if removed), refill and fully charge. Watch out! Handling batteries can be dangerous.
Check brakes and lights.
Clean and refill the water system – again, this may depend on how you winterized your RV. Ensure any anti-freeze is flushed out from the potable tank and pump.
Ideally, you should sanitize your entire water system. RV expert Bill Polk, who runs the RV Education website, recommends adding a quarter cup of bleach for every 15 gallons your tank holds, mixing it into one gallon of water. Pour this into the fresh water holding tank, and then fill the tank with water.
Turn the pump on and then open all faucets until you smell the bleach and then shut down and leave for 12 hours. Then drain and refill, repeating the filling until all signs of bleach are gone.
Check and lubricate hitches if you're towing a travel trailer.
Check and repair seams. Replace worn or damaged sealants.
Make sure smoke and carbon monoxide alarms are working properly. If necessary (or recommended by the makers) replace the batteries.
Check appliances including microwave, TV, refrigerator and air conditioning. Ideally, run your refrigerator for 12 to 24 hours before your trip.
If you're using LP gas, hook it up and light the stove burners. If you're in any doubt about their functionality, get a professional to check the lines for leaks.
Check and, if necessary, replenish your first aid safety kit – and don't forget to pack any other medications you need to take with you.
Check fixtures and fittings are secure, including all "moveable" items and the fasteners that hold them in place.
It's good practice too, to make sure you have many of the items and equipment you would use on a camping trip – for example, a backpack, flashlight and radio.
For more information about RVing generally visit the website of GoRVing Canada (https://gorving.ca/)
First Timer?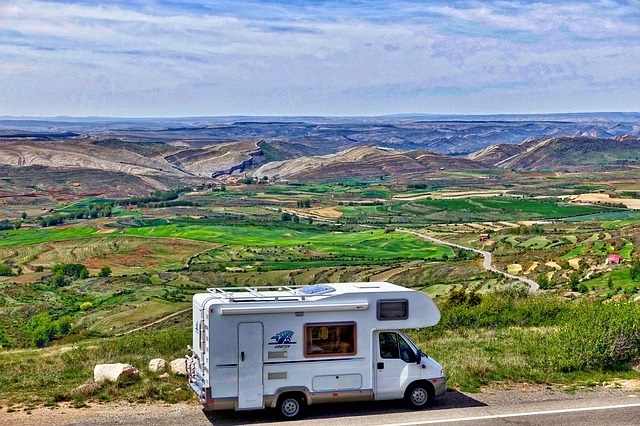 There's a first time for everything and for everyone. So, if this is your first season of RVing, there are a couple of extra things to think about.
The most important thing is to be sure you bought a motorhome, camper or trailer that is safe and has been fully inspected. If you're not sure, get a professional to check it over.
Second, plan a short distance for your first trip. There are quite a few good parks right here on PEI. Check this page for locations and reviews: http://www.rvparkreviews.com/regions/prince-edward-island
The value of staying close to home is that you'll be navigating roads you're familiar with, while getting to know your RV. You'll also be able to focus more on practicing things like parking and hook-ups.
It's still important to take maps with you and its definitely advisable to book ahead as many RV parks quickly fill up during the summer months.
Another good tip is to plan your meals ahead so that you can buy exactly the right supplies before you leave.
Here's a good video on what to pack for your first trip: http://tinyurl.com/RV-pack
One More Thing…
You didn't forget insurance, did you? You're going to be driving or pulling a valuable vehicle. Not only does the law require you to have appropriate insurance but common-sense says you should adequately protect your investment through good RV insurance.
Check your coverage is in order. If you're not sure or this is going to be your first time on the road with your RV, contact Peake & McInnis LTD to put your mind at rest.
Categories: RV Insurance