Getting Your Classic Car Ready To Show
If you own and show a classic car, you'll know that presentation is everything. And, if you live here on PEI, you'll likely know that our province has perhaps the nation's greatest historical connection with classic vehicles.
It was just over 150 years ago that what is now considered to be Canada's first ever car arrived on the island. It was a one-seater, steam-driven, "horseless carriage" made in New Jersey and brought to the island by a priest who though it would help him tend his flock more effectively.
Sadly, that was 1866 when automotive technology was totally experimental and unreliable, so the vehicle soon fell into disrepair.
Happily, this is now the 21st century and automotive technology, combined with the passion of classic car owners, means many old vehicles have gained a new lease of life – much to the pleasure of an admiring public.
Every year, the wraps come off some of those cherished classic cars, vintage cars and muscle cars to go on display here on PEI across Canada.
The island is well served by dedicated enthusiasts and organizations such as the PEI Antique Car Club as well as branches of national organizations. And you can be sure that, as summer months approach, members and other collectors will be putting all the spit-and-polish they can into preparing their vehicles for parade.
The Secrets of a Sparkling Presentation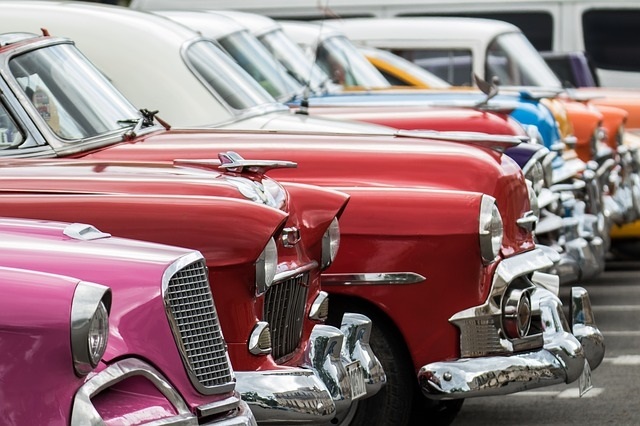 Showing isn't always about just looking good. Often, there are prizes to be won and honors to be gathered – as well as the admiring glances of envious onlookers.
So, how do competitors and enthusiasts make sure their cars are at their peak, shiniest best for the shows and cruises?
First and obviously, the exterior appearance is critical and a lot depends on whether your classic car, vintage car, antique car or muscle car is in daily use or whether it's reserved just for showing (and admiring in your garage!)
Furthermore, what's happening below the surfaces is equally important. That means, among other things, clean interiors and engine compartments.
Bearing these points in mind, let's take a quick look at the essentials for making your classic car an eye-catcher.
According to Hemmings Daily, the world's leading classic car news source, good presentation starts with carefully selecting the preparation area – out of the sun, close to tools and power supplies, and with an adjustable, artificial light source that can be directed where you need it.
Then, Hemmings adds, your cleaning materials and tools should be as follows:
For the interior, you need:

A powerful vacuum with crevice tools
Household carpet cleaner and stain remover
Leather conditioner
A soft-bristle brush
UV-resistant protectant for the dash top

For the exterior, your armory should include:

A small amount of dish detergent to remove wax
Bug and tar remover if required
Mild liquid car wash (applied in cool environment) for the all-over clean
A wash mitt that you regularly rinse while using
A second mitt for the wheels and tires
Dedicated wheel cleaner to remove brake dust
Steel wool soap pads for white-walls
A soft cloth or chamois for drying
A paint-cleaning clay bar to remove remaining grit
Auto wax – to be used sparingly – and either suitable cloths or an orbital buffer.
"There are few things more pleasurable than admiring – and driving – a freshly cleaned vehicle," says Hemmings. "Whether your collector car of choice is indeed a car, or a truck, a motorcycle, van or tractor, the effort that it takes to 'detail' a vehicle is certainly rewarded by the results."
We agree! You can check out the full Hemmings Daily guide here:
http://tinyurl.com/hemmings-detailing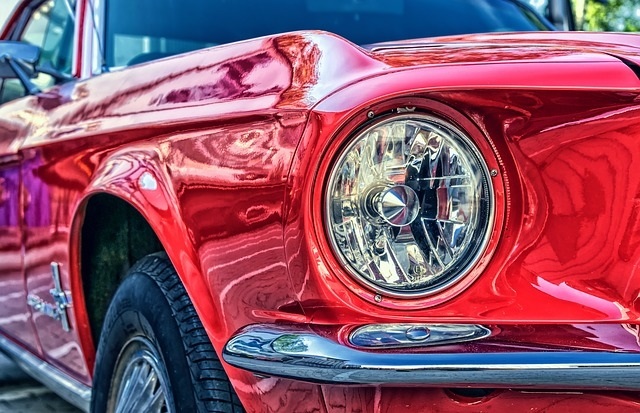 Should You Trailer Your Classic Car?
If you want the undercarriage of your classic or antique car to look as good as the top, trailering is the only way to protect it.
Plus, you avoid adding mileage and significantly reduce the risk of accidental damage.
But it's also an additional cost. And you need to be sure that the show arena provides a secure holding area for trailers – a vulnerable and valuable item.
More Than Good Looks
In the world of classic car shows, being in with a chance of winning sometimes relies on more than just good looks.
The more prestigious the competition, the more judges may want to see relevant documentation covering a vehicle's history.
The more original parts there are, the higher the marks, generally speaking. Increasingly, these days, it's possible to acquire factory original replacements.
One More Vital Component
Even if you never drive your classic car, it is still open to the risk of accidental damage and theft. And if you use your vehicle regularly, these risks are only going to increase and compound. Insurance is the one vital component for protecting your investment against these risks with classic car insurance.
The good news is that insurance specifically tailored to the needs of classic car owners is readily available – often at lower cost than traditional auto insurance.
To learn more or to be sure your existing coverage is adequate, please contact your friendly PEI experts at Peake & McInnis LTD.
Categories: Classic Car Insurance